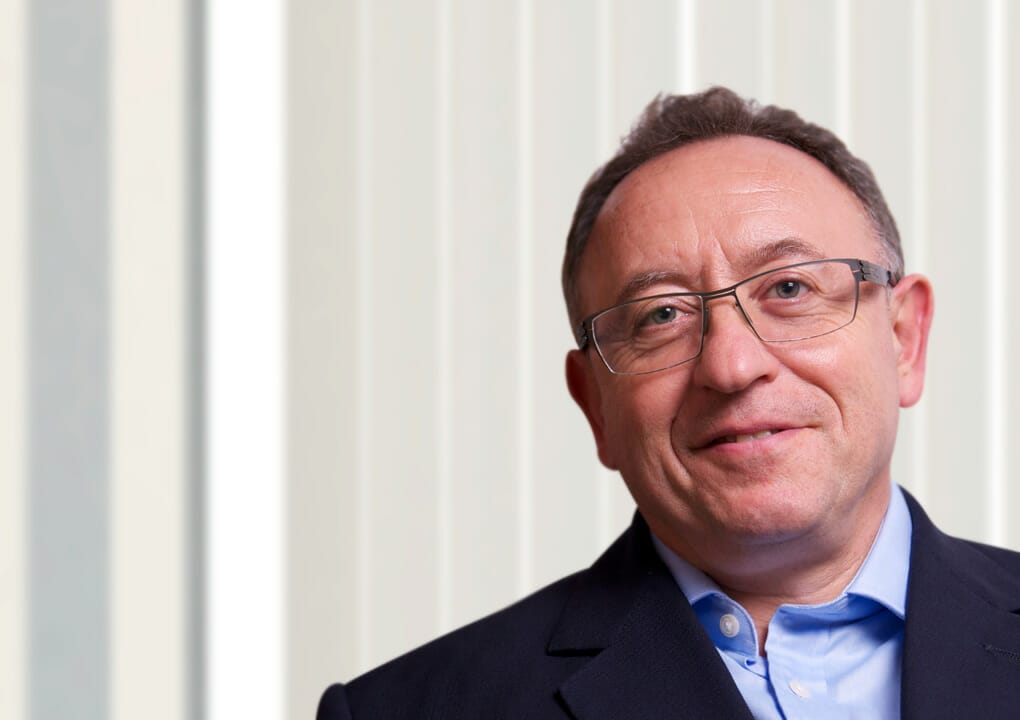 Mr Brian Cohen is a Consultant Orthopaedic Surgeon who specialises in surgery of the shoulder, elbow, wrist and hand as well as arthroscopic techniques, trauma of the upper limb whilst also treating general trauma.
"After qualifying from The Royal London Hospital in 1982, I trained in surgery in London and then in Cambridge. I completed my MD on the remodelling of bone in response to prosthetic implants and then spent a year on a sports medicine fellowship at a specialist orthopaedic sports clinic in Australia, learning advanced arthroscopic techniques."
I was appointed Consultant Orthopaedic Surgeon at University College NHS Trust (UCLH) and Honorary Senior Lecturer at The University of London in 1996. In 1997 I was awarded the prestigious European Travelling Fellowship for the European Shoulder and Elbow Society. I was Clinical Director of Musculoskeletal Services at UCLH between 2000 and 2002. In 2004 I left the NHS to work entirely in private practice and I am a founding Partner in the London Orthopaedic Clinic, which is based at Mayo Clinic Healthcare, London.


"I have nothing but praise for Mr Cohen who has done an excellent job on my thumb in a less than straightforward revision operation. He has been my consultant for more than 20 years now and I cannot speak highly enough of him!"
"Please send my regards to Mr Cohen and Dr Babar for their amazing help with my shoulder. Due to their swift appointments and treatment on the same day I was able to move my shoulder again on the next morning and drive to the wedding. I was able to enjoy the festivities without too much discomfort and am now almost pain free and regained about 90% of my original range of motion. Thank you very much again!"
"Flawless execution at every step pre-surgery which built my confidence about the surgery itself. It and the post-op care were equally excellent. At all times, I felt treated as an individual not as number or just another routine surgical patient. Thank you for your professional expertise, high quality care, and warm, caring attitude. "
"I saw Mr. Brian Cohen who is a delightful man, he gave me a sense of confidence that I was in the best possible hands. He was knowledgeable, professional, caring and able to put me at ease immediately despite a multiple fractures of the scapula and three ribs. I am well on the road to recovery and in physio"
"Was really impressed with everything, was treated well."
"Kind and professional care, much appreciated"
"Excellent experience/ Dr. Cohen is very knowledgeable with superior execution of surgery. Would recommend to anyone"
"Excellent experience/ Dr. Cohen is very knowledgeable with superior execution of surgery. Would recommend to anyone"
"I had an extremely positive experience with Brian Cohen. His manner is friendly and interested whilst authoritative and knowledgeable at the same time. His skilful diagnosis of my hand problem has been massively helpful in practical terms as well as being emotionally reassuring. It's a big deal for me and I feel very fortunate. Many thanks."
"Mr. Cohen always provides clear and helpful advice"
"Very grateful for prompt and efficient service and wonderful staff from arrival until departure. I had a challenging day regarding my professional commitments and everything was done as swiftly as possible taking this into account. Plus, I'm feeling better already so very grateful to everyone."
"Very satisfied with my care. Everyone I interacted with was very kind and professional."
"Very knowledgeable, professional yet friendly, and accommodating for translation requirements."
"Mr. Cohen and his secretary were both very kind and approachable."
"All of the staff are very helpful and pleasant, I was seen on time and Mr Cohen was excellent: very helpful and understanding and gave me clear ways forward on treatment. Thank you to all."
"Mr Cohen and team are extreme professionals"
"Fantastic service from Mr Brian Cohen, would definitely recommend the clinic! Excellent!"
"A very nice and affable professional"
"No suggestions, care has been first class. Very impressed with the speed of booking an appointment through to surgery in 24 hours. Mr Cohen was able to accommodate my surgery even though he had other personal arrangements."
"I thought Mr Cohen was superb. I had a very good honest consultation and follow up letter summarizing the consultation."
"I feel honoured to be able to access this service through my insurance. The team is run wonderfully and Dr Cohen is a very nice consultant. Thank you all for doing a grand job"
"I am especially appreciative of and impressed by the efficient yet friendly organisational ability of Mr Cohen's assistant. Thanks to her once again!"
"I had a good stay, everyone was so kind, highly impressed."
"I have frequently had to use Mr. Cohen, both in his capacity as MD, and as a surgeon. He has always been friendly and candid. I wouldn't hesitate to recommend him (and I have!)"
"Very kind, professional, fully competent, courteous as well as accommodating.
"Mr Cohen was a kind & knowledgeable doctor & I was very pleased with the treatment I received."
"Excellent and courteous service from Mr Brian Cohen, his team and all relevant hospital staff.
Prompt, efficient and friendly faces throughout."
Dear Brian, Thank you for arranging (at very short notice) to operate on my left hand yesterday morning. I am very grateful for all the tender loving care I received from you, your operating team, the hospital staff and your secretary Valeria, who was super efficient. I am full of admiration for your skill, professionalism, kindness & wonderful sense of humour.
"I am very pleased with the service received. "
"I am very pleased with a consultation of Mr Cohen. He gave me all possible attention, explained in full my problem with shoulder and clearly described options available. It was never rushed, he took his time to answer all my many questions and gave recommendations. I look forward to seeing him again. Mr.Cohen is a very knowledgeable, decent doctor."
"I went to see Mr Cohen about my shoulder and bicep pain. I wanted to see the best and the best is what I got. After a consultation he recommended a positive solution which was done on the same day so I did not have go away and come back. I've seen him twice now and can say he is brilliant at what he does. I've now got mobility back in my arm and doing everyday activities again. Before I went to see him I could not even put my shoes on without pain or restriction, trying to sleep was hard, a total transformation very very quickly. Also I would like to say they have the best staff working in the office who made the whole experience even better Lorraine and Christina are amazing, thanks for everything. There's nothing to improve the experience was the best you can get and I've been to a lot of different hospitals, this hospital is absolutely outstanding from staff to the building and hygiene. "
"Mr Cohen explained everything thoroughly."
"Brian was thorough, efficient and experienced."