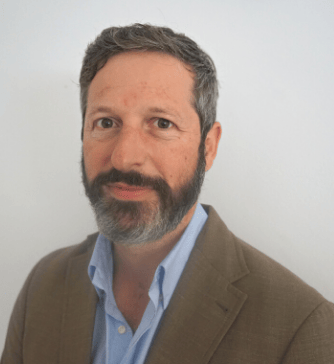 Dr. Thomas Gilkes is a Consultant in Anaesthesia and Pain Medicine. He runs regular clinics at The London Orthopaedic Clinic UK Ltd at Mayo Clinic Healthcare. His areas of expertise include Neuropathic Pain, Spine pain, CRPS, Osteoarthritis, Fibromyalgia/Myofascial Pain and Musculoskeletal Pain of the hip, knee and shoulder.
Dr. Gilkes graduated in the year 2000 from Dundee University with an MBChB qualification.
He completed his anaesthetic training at Barts and The London School of Anaesthesia where he developed an interest in Pain Medicine. He furthered this interest with a fellowship in Pain Medicine based at St. Mary's Hospital attaining FFPMRCA status before settling into a consultant role at Homerton University Hospital and St. Bartholomew's Hospital where he partakes in research activities. He is the lead Chronic Pain clinician at Homerton Hospital.
He is experienced in managing varied painful conditions including neuropathic pain, post-surgical pain, spinal pain and Complex Regional Pain Syndrome with skills in treating painful conditions with pharmacological and interventional therapies.
These include facet joint/medial branch blocks, epidural injections, nerve blocks and sympathetic blocks where appropriate. He is skilled in performing radiofrequency neuromodulation techniques .
He prides himself on being approachable and delivering the best possible care to his patients with an emphasis on listening and responding to his patients concerns.
He has experience of working in multi-disciplinary teams and established a novel multidisciplinary sickle cell clinic at his base hospital.
"Our esteemed colleague underwent a surgery that was crowned with success, thanks to God! We extend our thanks and appreciation to the attending physician, Dr. Thomas Gilkes, and to all the staff and nurses at London Orthopaedic Clinic and King Edward Hospital for their attention and care while he was in the hospital."
"Thank you so much for fixing the appointment with Dr Gilkes. It was invaluable."
"I want to express my extreme appreciation and thanks to Consultant Dr Thomas Gilkes for his care, feeling and support. Dr Gilkes is an extremely special Consultant, unlike others I have come across in the last few years."
"Dr Gilkes approached my case in a true holistic manner. He generously took time to understand the procedure, as well as my general attitude towards health, which is crucial. I find such individual and holistic approach to healthcare incredibly important, and unfortunately very rare."
"Dr Gilkes firstly assessed my medication plan, and presented a number of other, non-pharmaceutical, options to manage my pain; both established and novel. What's most important to me is that I again feel like myself and can independently go throughout the day."
"I'm incredibly grateful for Dr Gilkes' help. He's truly a wonderful doctor; approachable, trustworthy, reliable and on track with the advances in medicine. These are the qualities without which even the top-skilled doctors can't achieve results that patients desire."
"Dr Gilkes kindly explained to me what processes are currently happening in my body, and why pain management is necessary to allow for successful healing."
"Already getting better. Dr Gilkes great."