ACL Reconstruction is surgery to reconstruct the Anterior Cruciate Ligament, one of the main ligaments that stabilise and support the knee. Sporting injuries, accidents and falls can all damage the Anterior Cruciate Ligament. ACL detachments, sprains and tears can make the knee unstable, leading to pain, swelling and giving way. 
Not everyone with ACL damage needs surgical reconstruction. However, if you have a physical job, you're no longer able to enjoy sports, or your knee is affecting your quality of life, then an operation to reconstruct the ligament can help. ACL reconstruction can ease pain, stabilise your knee, and help you get back to sport and normal activities. 
The London Orthopaedic Clinic's knee specialists are expert in the management of knee injuries. The internationally-renowned consultants use innovative technologies and the latest minimally-invasive surgical techniques to reconstruct the ACL and repair any other damage to the knee joint.
The Anterior Cruciate Ligament is one of four major ligaments that work together to keep the knee joint stable. It links the shin to the thigh bone, forming a cross shape as it passes over the Posterior Cruciate Ligament, which is how it earned its name.
Twisting injuries, typically during football, basketball or skiing, can stretch, strain or tear the ligament. Many people with ACL trauma may also have further knee joint damage, including cartilage tears. 
If you've experienced sudden knee trauma, or have chronic knee problems, the expert orthopaedic surgeons at the London Orthopaedic Clinic can fully evaluate your knee and customise surgery to your individual needs.
What is ACL reconstruction?
ACL reconstruction is surgery to remove an injured anterior cruciate ligament and replace it with a tendon from another part of your body. Alternatively, a tendon from a donor (known as an allograft) can be used, particularly if you have had previous reconstructive surgery.
ACL reconstruction at the London Orthopaedic Clinic is a performed as 'keyhole surgery'. The surgeons operate through the arthroscope, an innovative way of examining the knee and performing surgical procedures through tiny incisions. 
In skilled hands, like the experienced surgeons at the London Orthopaedic Clinic, minimally-invasive ACL reconstruction causes less post-operative pain and smaller scars. It is also associated with fewer risks and significantly improved recovery time compared to open knee surgery.
What happens in ACL reconstruction?
The consultants at the London Orthopaedic Clinic usually perform this procedure under general anaesthetic and normally a single night in hospital is required although sometimes a day case procedure is possible.
The surgeon will make small incisions in the skin over the knee and insert a fine telescope attached to a camera. The device relays images to a computer screen, allowing the specialist to carefully examine the inside of the knee joint and check for abnormalities. 
The surgeon will collect a piece of tendon to use as the graft. This usually comes from another part of your knee, such as the hamstring tendons behind the thigh or the patellar tendons around your kneecap. If you need a donor graft, the surgeon will order this before surgery. 
Your consultant will connect the graft to the shin and thigh bones, using screws or staples to securely attach each end. They will carefully check the tension to ensure you can fully flex and straighten your leg. The surgeon can also fully examine the knee, repair tears of the meniscal cartilages, trim damaged tissue and remove loose fragments of cartilage or bone if necessary.
Following surgery, the surgeon will clean the knee and carefully suture the incisions. The procedure lasts no more than 2 hours. When you wake from surgery, the knee will be dressed and bandaged.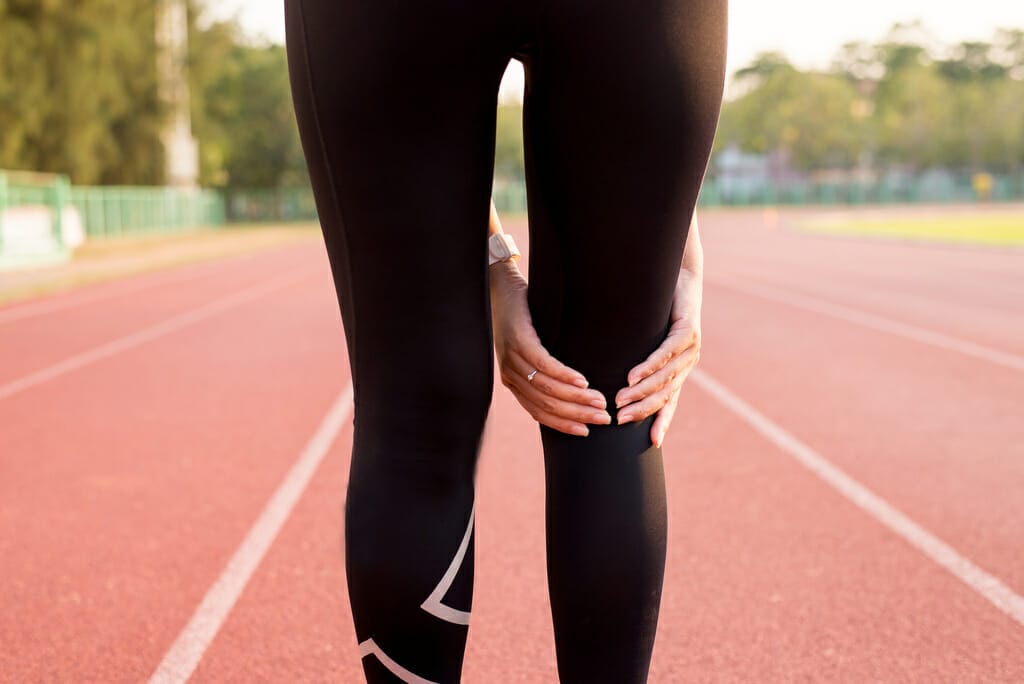 Complications of ACL reconstruction
All surgery carries risks. Complications are uncommon following ACL Reconstruction but could include: infection, bleeding, blood clots, injury to nerves and ongoing symptoms of stiffness and pain. A small number of grafts tear or fail, making the knee unstable. Revision surgery may be necessary if this happens.
Before your operation, your orthopaedic consultant will discuss any potential problems, explain the many measures that the London Orthopaedic Clinic takes to minimise complications and take time to answer all your questions.
Recovery from ACL reconstruction
Your recovery following surgery will depend on your general health and fitness. You can expect to take between six months and a year to regain full strength and function. Your surgeon and the rehabilitation team will provide personalised advice on rest, recovery, and when it's safe to get back to work.  
You should keep the wounds completely clean and dry for at least four days following surgery. After this it's usually safe to shower, although you should avoid submerging the limb. Ice packs and over-the-counter painkillers like paracetamol or ibuprofen can help ease pain and swelling. The clinic's staff will provide alternative analgesia if you are unable to tolerate these.
The physiotherapists will support you to get up, get moving and put weight on your leg as soon as possible. They will provide walking aids, crutches and a knee brace if required. The dedicated rehabilitation team will give you a programme of controlled mobilisation. In the early days, straight leg raising and gentle ankle movements can help reduce swelling and maintain muscle tone and flexibility. Specific exercises will help you regain strength, movement and confidence. By two weeks, most people are able to start walking without crutches.
The ward staff will arrange follow up at the London Orthopaedic Clinic around two weeks after the operation. However, the staff are always on hand for support and guidance, at any time. 

Why choose the London Orthopaedic Clinic?
The London Orthopaedic Clinic provides high-quality, expert orthopaedic and musculoskeletal care, tailored to the individual needs of our patients. The Clinic is based at Mayo Clinic Healthcare, at the heart of London's internationally renowned Harley Street medical district. The London Orthopaedic Clinic offers cutting-edge diagnostics, treatment, management and personalised care.
The expert multi-disciplinary team includes more than 25 leading orthopaedic surgeons, pain management consultants, rheumatologists, allied specialists and radiologists. They work together to reduce pain, improve movement and make a real difference to patients' lives.
The London Orthopaedic Clinic offers patients something truly unique: access to world-leading experts, high-tech imaging and the latest innovative treatments, together with the feeling of trust and safety of a small family practice.
ACL Reconstruction at the London Orthopaedic Clinic may be covered by your health insurance policy. Competitive packages are also available for patients who are self-paying. Contact a member of our friendly team on 020 7186 1000 or at info@londonorthopaedic.com to find out more.