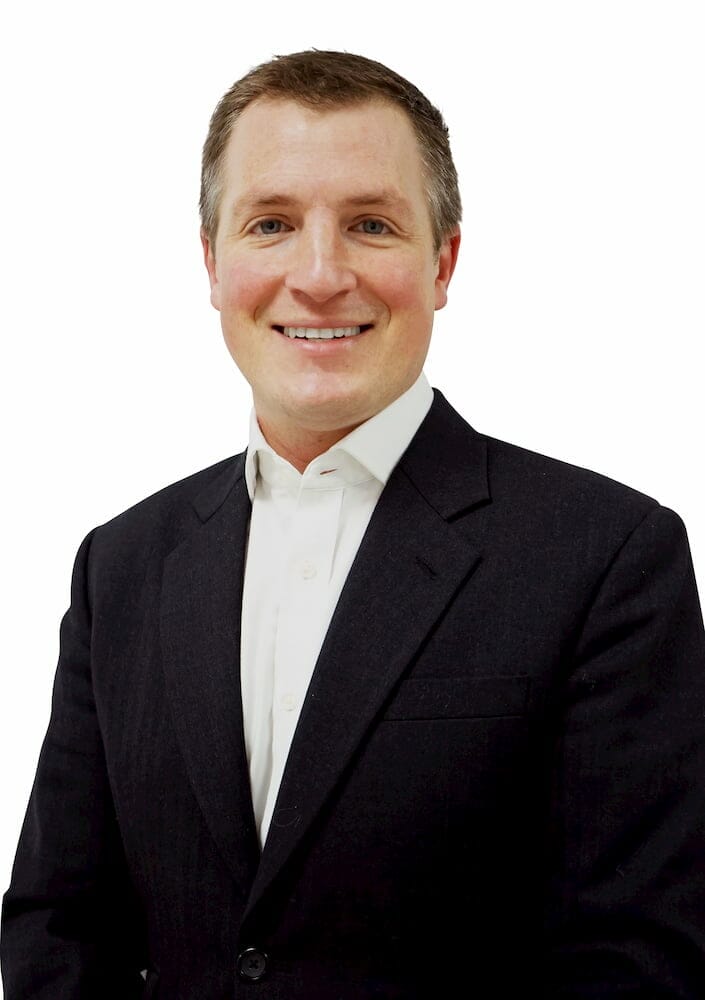 Mr. Mark Webb is a Consultant Orthopaedic Surgeon with a passion for sport-related injuries.
Mr. Mark Webb is a Consultant Orthopaedic Surgeon with a passion for sport-related injuries. He strives not only to provide excellent surgical treatments, but also rounded, bespoke care that allows his patients to get back to the activities they love. This is evident in his specialist training which includes a Master's degree in Sports Medicine from University College London to help him when treating all levels of athletes.
Alongside surgical treatments, Mr. Webb offers non-operative (conservative) options including using orthobiologics, such as PRP and stem cells, to treat the symptoms of early arthritis, as well as tendon injuries. Treatment plans are tailored to the patient's requirements and expectations using the best evidence available.
Mr. Webb has trained in the UK and abroad. He has undertaken the Adult Hip & Knee Arthroplasty, Knee Arthroscopy & Sports Medicine Fellowship at the Prince of Wales and Mater Hospitals in Sydney, Australia. He also worked alongside Mr. John O'Donnell at Hip Arthroscopy Australia, who had recently completed his 10,000th hip arthroscopy. On returning to the United Kingdom, Mr. Webb completed the Complex Trauma Fellowship at St. George's University Hospital in London and in May 2019 was awarded an International Orthopaedic Trauma Fellowship in San Francisco.
Research and monitoring patient outcomes is important to Mr. Webb. He has over 25 publications and has presented both nationally and internationally.
In January 2019, Mr. Webb started working as a Consultant at St. George's where his elective practice focusses on hip and knee joint preservation and sports surgery. He also works in the Major Trauma Centre, managing patients with complex injuries.
"I have had a very pleasant experience with Mr Webb. He was open and honest about how he felt he could treat me, as my case was complicated, he discussed with me his difficulty on deciding if a surgical treatment option was going to be beneficial or possible. I felt that he listened to me, as I know my body, and I have never had any pain in my hip Joint, and knew that my issue was truly as simple as a loose bit of tissue/bone that was causing an acute episode of pain/locking..."
"...Because of my job in healthcare, I explained my worry caring for people when this episode would happen, and I knew that treatments with injections wouldn't solve this. Although there may be some evidence to say that attempting this surgery would be difficult, he supported me when I felt that the surgery was the option I wanted to go for. He had explained the risks and told me that it is likely that it may not help. I felt that the benefit of this working would completely outweigh the risk should this work, and I was very happy that he was going to try and do this for me. The surgery went ahead and he was very clear in what would happen, the recovery process and the possible outcomes..."
"...I am now 6 months post-operative and the issue is completely resolved, and I have now no hip pain whatsoever. I swim 2-3 hours per week, cycle 5 hours per week and lightly jog on occasions. I feel that he has given me back my normal lifestyle and I am very grateful he took a chance and listened to me. Thank you for your excellent care and quality decision-making, I am a very happy customer!"
"Mr Webb was very professional and did very well at putting me at ease and explaining every step of the procedure."
"I had an excellent experience being treated by Mr Webb. He was always happy to answer queries or concerns, and his explanations were clear, comprehensive and reassuring."
"Mark was reassuring, explaining my injury fully and assuring me of all the possible outcomes. He was understanding and listened carefully. I knew I was in competent hands, even when in pain, and I was grateful that his advice was to rule out surgery and encourage Physiotherapy and rehabilitation to support my ACL injury. I'm happy that working with him has given my knee and I the best possible chance for recovery. "
"Very reassuring and understanding answered all questions with honest and expert knowledge."
"Mark was really friendly and professional throughout, and was clearly very knowledgable. All questions I brought up were answered clearly and put me at ease. Overall a really good experience!"
"From day 1, Mark was very understanding of my situation and was sympathetic as to my goals after surgery. He kept me regularly updated leading up to the surgery, which went smoothly. Very approachable and explained everything at the level I asked. Highly recommend to anyone with hip injuries and will be sure to go to him again if I come into further issues. "
"Mr Webb is friendly, knowledgeable and decisive. Made me feel relaxed and that he knows what he's doing, I feel confident in his abilities and care."
"Mr Webb is both personable and the consummate professional - he's easy to talk to, very reassuring in his explanations and demeanour, and took the time to understand and address all my questions and concerns. I'm over the moon with the result of my surgery and thanks to him both my physical and mental well-being has improved immeasurably."  
"Mr Webb kept me comfortable through the process and his knowledge and professionalism made the decision to have the surgery an easy one." 
"Very clear on the procedure and realistic time of recovery through phases.  Ease of understanding and time to question" 
"I couldn't have asked for a better surgeon than Dr Webb - he went through everything with me pre-op in detail, surgery went perfectly and had a great post-op assessment. Really trust him as an expert in his field and couldn't recommend more."
"Very reassuring. Clear explanations and put me at ease. Understands frustrations with previous care, very patient with me."
"Did an amazing job on my hip. Explained everything clearly and concisely."
"I'd been lucky to fall under Mr Webb's care after my motorbike accident when he was one of the team of surgeons attending to triple fracture of my right femur. Since day one he's been very supportive, informative, caring and always welcoming with a smile on his face. He carried on my second surgery to remove the metalwork from my leg two years later and I can't be grateful enough for him to take me on privately given the strain NHS has fallen under with Covid situation. It was important to me to have the second operation done by the same doctor and I knew I was in safe hands. I can't recommend Mr Webb enough, from pre-op to post-op care and beyond. I'll forever be grateful to him for looking after me."
"Mark Webb is an excellent communicator, with a clear passion both for his work and for patient care. I have complete faith that he has my best interests as a patient, and actively seek him out for treatment relating to my medical condition. I wouldn't hesitate to recommend him to anyone needing joint treatment and/or surgery."
"Mr Webb, was the best consultant ever. He was so friendly, he put me at ease through the whole procedure from the first consultation, the surgery and the follow up appointment. He was very professional. I thank him so much for my new hip."
"Mr Webb was clear, and listened to my views. He was very helpful and explained the procedure and answered all my questions in language that I could understand."